Political Talk: Good News About Voting Machines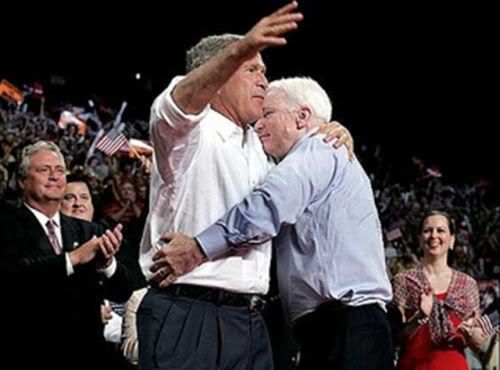 I don't really mean "good news," but it's better news than what we've got: we're going back to using paper ballots after this election.
Here's the deal. We're out of the Jet Age now, past the Space Age, and well into the Information Age. Everything is computerized. If you remember "hanging chad," you remember that paper ballots are clumsy and imprecise. Digital information is crisp and clear. With digital voting you could have the votes counted up instantly, as soon as voters tapped the screen the numbers in the central counters could increment, and there would be no ambiguity about which item was selected.
But the industry got hijacked by unscrupulous companies that were too involved with high-rolling politicians, and the systems that were produced were simply unreliable. There were ways to change the vote counts without getting caught -- easy ways. And bugs in the systems sometimes changed votes or tallies systematically, even without tampering.
It didn't have to be this way. First, a voting machine's software has got to be open source. The current devices all use proprietary code, meaning that nobody outside the company knows how they work. Open source computer programs are published on the Internet so any geek with an interest can look through it and see if there is a way to cheat, or a bug that leads to miscounting, or whatever. And believe me, a lot of geeks will look through it. Think about it: it shouldn't be a secret how these things work. They display some names and wording with some checkboxes, the user inputs a decision that checks a box, when the user exits the system their decisions are written into a database. There's no mysterious algorithm, nothing needs to be kept secret, any kid in a high school computer programming class could write code for a voting machine. It inputs and stores data, I don't think they even send it anywhere.
Second, it's got to produce something in the physical world that can be counted in case there is doubt about the digital system. Maybe it spits out a paper ballot for every voter, the voter can check it and complain if it's wrong, maybe nobody else ever has to look at them, but if you need to, there they are. There can be spot-checks for errors, if you have something to check against. In the current system, you couldn't check, because there was no physical record. I'm no expert on voting machines, this just makes sense to me.
Now we're going to go back to paper ballots. It's really dumb to have to take this step back to paper technology, but because of the way voting was handled, between the politicians and the companies that produce the machines, it's the only thing you can do.
From
The Post
:
Goodbye, electronic voting. Farewell, fancy touch screen. Maryland and Virginia are going old school after Tuesday's election.

Maryland will scrap its $65 million electronic system and go back to paper ballots in time for the 2010 midterm elections -- and will still be paying for the abandoned system until 2014. In Virginia, localities are moving to paper after the General Assembly voted last year to phase out electronic voting machines as they wear out.

It was just a few years ago that electronic voting machines were heralded as a computerized panacea to the hanging chad, a state-of-the-art system immune to the kinds of hijinks and confusion that some say make paper ballots vulnerable. But now, after concern that the electronic voting machines could crash or be hacked, the two states are swinging away from the systems, saying paper ballots filled out by hand are more reliable, especially in a recount.

The trend reflects a national movement away from electronic voting machines. About a third of all voters will use them Tuesday, down from a peak of almost 40 percent in 2006, according to Election Data Services, a Manassas-based consulting firm specializing in election administration. Every jurisdiction that has changed election systems since 2006 has gone to paper ballots read by optical scan machines, said Kimball Brace, the firm's president. And for the first time in the country's history, fewer jurisdictions will be using electronic machines than in the previous election, he said.

"The battle for the hearts and minds of voters on whether electronic systems are good or bad has been lost," Brace said. The academics and computer scientists who said they were unreliable "have won that battle."

The District has one electronic machine in every precinct. But most people vote on paper ballots, said Dan Murphy, a spokesman for the D.C. Board of Elections and Ethics. Paper Ballot Has Md.'s, Va.'s Vote
Go ahead and argue about politics on this thread.